Hi! Here's my latest design team page for
Shimmerz Paints
! I've picked
Imperial Amethyst Inklingz
for my Color Challenge, as the focal point of the page. I chose purple because it's one of my favorite colors. I added brown, gold, yellow, and green because they all work together as tones for fall. I added embellishments that I thought fit.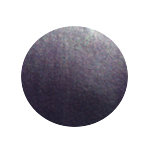 It's not a bright purple tone, to me it's kind of mysterious looking. It has some grey in it I think.
To make this page,I used 49 and Market paper. I got my inspiration from a photo on Pinterest, used with permission from Drew Smith. I wanted to change my style, so I added more dimension with corrugated cardboard, extra layers of foam coreboard,and pieces of Stamperia's Art Alchemy paper.
I stenciled on texture paste with a credit card, and when dry, sponged on gesso with a cosmetic sponge.I picked out the Renebouquet chipboard, and Stamperia. I arranged things,then took the chipboard out to start painting. I used Imperial Amethyst on the leaves, along with
Green Olive Shimmerz
, and
Penny 4 Your Thoughts Inklingz.
I painted like this, I dropped the purple into the wet green, and dabbed on a little Penny.Once I put a thick layer of Clear Rock Candy on, that's what makes the colors look like they do, less random.
I
I painted the cardboard white, and put everything together, using double sided foam tape. I brushed on some
Christmas Cheer Shimmerz
over the white gesso on the cardboard. I painted the clock faces with Green Olive and a little Penny 4.
To add visual interest I added microbeads, seed beads, glass glitter, mica flakes, a Prima flower, dried leaves, lichen, artificial flower pieces from floral picks,shells, pearls, rhinestones, Tim Holtz metal,chain, Vintaj metal,Finnabair metal,dyed cheesecloth, and sequins. If you look above the 7 Dots title sticker, you can see a purple thistle. It's actually from my son's wedding last week, it's part of one of the boutonnierres.
The bee on the left and the tiny butterfly right on the photo are from Reneabouquet.
At the end I added more layers of Amethyst to the watercolor paper, and the stenciled areas. I brushed a little gesso on almost everything, and topped it with Amethyst. I dabbed on gold mica powder all over to kind of highlight and warm up the colors.
Thank you so much for looking, and have a blessed week!