Here's a layout about me and my baby boy. I softened the colors of the photo so it matched better with the papers. I used a lot of
shimmerz spritz
on this one. I love that I can just pick up a bottle and very easily give my layouts that extra oomph!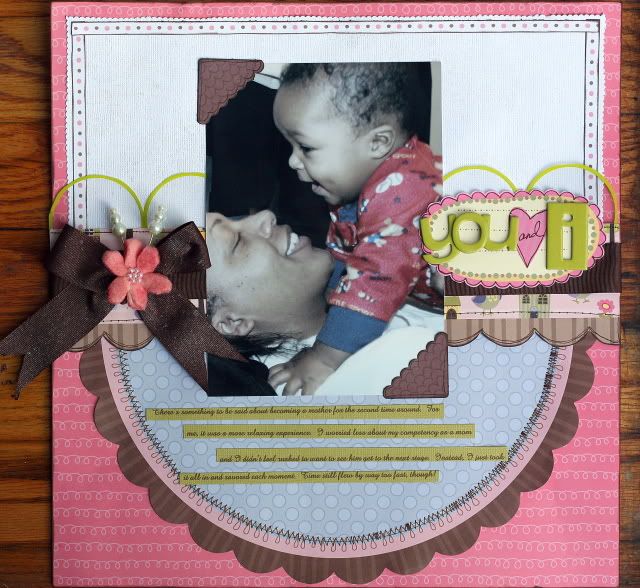 journaling: There's something to be said about becoming a mother for the second time around. For me, it was a more relaxing experience. I worried less about my competency as a mom and I didn't feel rushed to want to see him get to the next stage. Instead, I just took it all in and savored each moment. Time still flew by too fast, though!
I spritzed baby's breath shimmerz spritz on white cardstock to add a blast of shine. I really love how the photo pops against it, making me love it all the more!
And since I was spritzing with baby's breath anyway, I decided to add a little shine to the grosgrain bow. The felt flower was originally cream...not for long! I just spritzed it with Bed Of Roses spritz and not only does it match the papers perfectly, it's shimmery, too!