Whenever I get a new product to play with, I like to really put it to the test. My new shimmerz paint was no different! I created this acrylic mini album using BoBunny's Alissa line and Shimmerz Pixie Dust.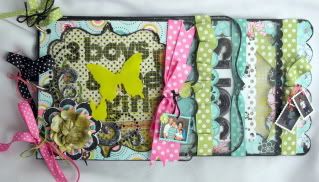 I love the way that the shine looks a bit different on each medium. When I painted on the flower, the result was a pure blingalicious shine!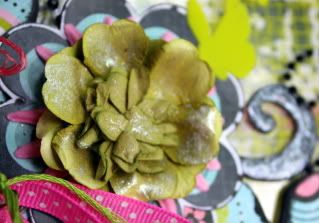 On the chipboard, I received a nice glazed shine.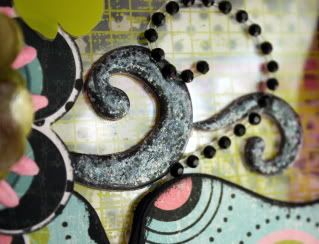 And finally when I painted the shimmerz on acrylic, I received a nice subdued shine. I love all 3 looks!!
--------------------------------------------
Can I just say that I love Shimmerz Spritz? This is just the start of a beautiful friendship!